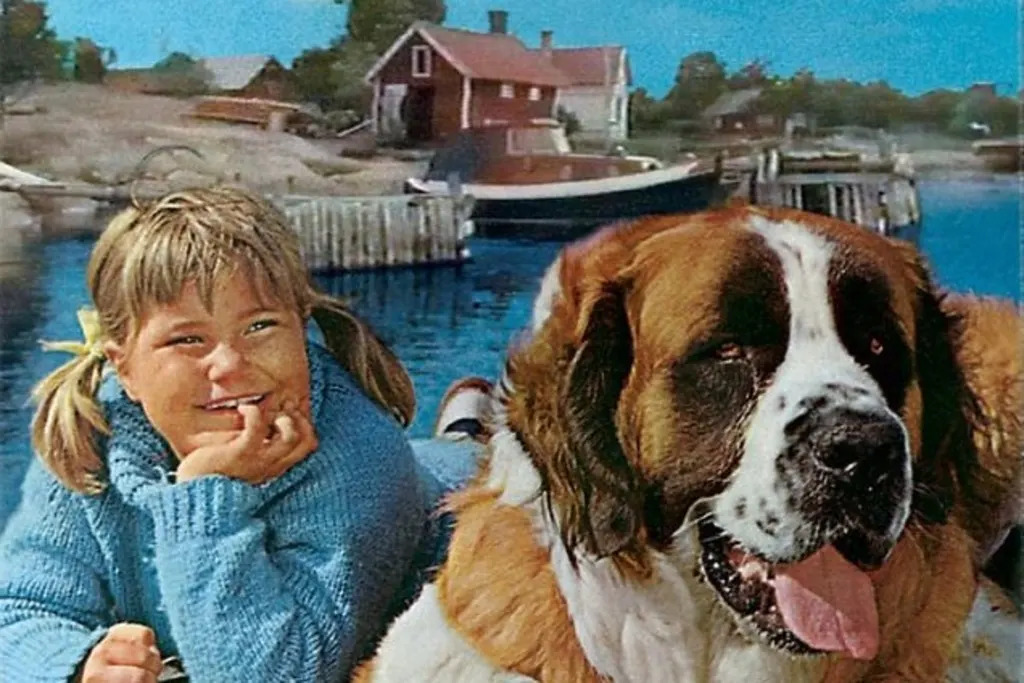 An invitation to Seacrow Island
This year I went on vacation to Småland, a region in southern Sweden where Astrid Lindgren was born. For those of you who are familiar with characters such as Pippi Longstocking and Emil of Lönneberga, Astrid Lindgren won't need an introduction. To everyone else I would say : run to the nearest bookshop or library and discover her captivating books. My favorites have always been "The Brothers Lionheart" and "Seacrow Island".
The latter was also a wonderful television series when I was young.  It's a story about the Melkerson family who spend the summer months on the island of Saltkråkan in the Stockholm archipelago. The Melkerson children befriend the children of the island and together they experience a magical and carefree summer.
Free from all supervision
Out of unadulterated childhood sentiment, I watched the series on DVD again and what already looked like a dream vacation for me as a child must seem like an entirely unattainable paradise for today's children.
Just imagine: a group of children is allowed to make an island unsafe for days with hardly any adult supervision. They climb on or in everything, celebrate the Midsummer Night Feast, go fishing at sea, get a seal, make the crossing on their own in a rowboat and outwit a few rather benign smugglers.
The freedom these kids enjoyed is unthinkable today. Not only does that make the series fun to watch, I also learned something about employee motivation along the way.
Autonomy, Beloning and Competence…
Employees will be committed if they feel that they are trusted, get sufficient autonomy, experience a sense of belonging - to the team or to the organization - and have  plenty of opportunities to put their knowledge and skills to the best use.
How do you link this with the children on the island Seacrow?
Their parents have enough confidence in their children to let them run around freely  from morning to evening without any worries. Theses children decide what they do and when. They bond together and their friendship transcends individual differences. Each one of them gets the chance to do what they are good at: from making up stories to caring for animals to fixing leaky boats. That in itself is enough reason to want to sail to the island of Saltkråkan !
The curmudgeons amongst you, will claim that this type of freedom may have been possible more than half a century ago and that the world has changed too much.  I protest: what I wrote here applies just as well to the children and their leaders who are leaving on summer camp today.  They too, will practice autonomy, belonging and competence.
… and at the office?
Children are still the lucky ones. At work, however, the fulfilment of these three basic needs is far less successful.
Despite the unstoppable rise of hybrid work, employee autonomy is under pressure. In 2019, half of all employers said their employees can decide for themselves how they organize their work. By 2021, that percentage had dropped to 38 percent.
To make matters worse, employees themselves don't seem to know what they want. In a survey by Microsoft, 58 percent of those who prefer to go to the office say that it is the setting in which their concentration peaks.  But 58 percent of those who prefer to work at home also say they choose the location so they can concentrate better.
The sorrowful conclusion that researchers draw, is that people no longer know when and why they should come to the office. In the end, most come on Tuesdays and Thursdays, the days when most meetings are scheduled and traffic jams are longest.
Meanwhile, employees are feeling more and more alienated from their jobs. When they get home, they feel unhappy or frustrated.  They no longer have the impression that what they are doing is meaningful or that they are developing their skills. Work no longer provides satisfaction, either personally or socially.
Finally, another study shows that 66% of European workers are not well trained in effective home working and 44% miss opportunities to acquire new skills. They lack the knowledge and skills to handle new technology confidently. Their manager's leadership style no longer works in this new age.
Install Seacrow Island at work
It would take a much longer article to delve deeper into the causes of this malaise. Perhaps we simply expect too much from our professional life.
Yet, Seacrow Island gave me these two lessons:
On the island you can trust everyone (even the naughty smugglers)

The kids have to create their vacation themselves
It may be time to ask ourselves how much trust we have left: in each other, in our supervisor, in the organization.
It may also be time to make sense of work again. Instead of discussing when and where to work, we would probably do better to talk about how to make work meaningful and relevant.
Let that be a conversation to be had after people return from vacation.  Today, first and foremost, Indra Partners wishes you a place where you can live as "children on the Island Seacrow."
Reacties