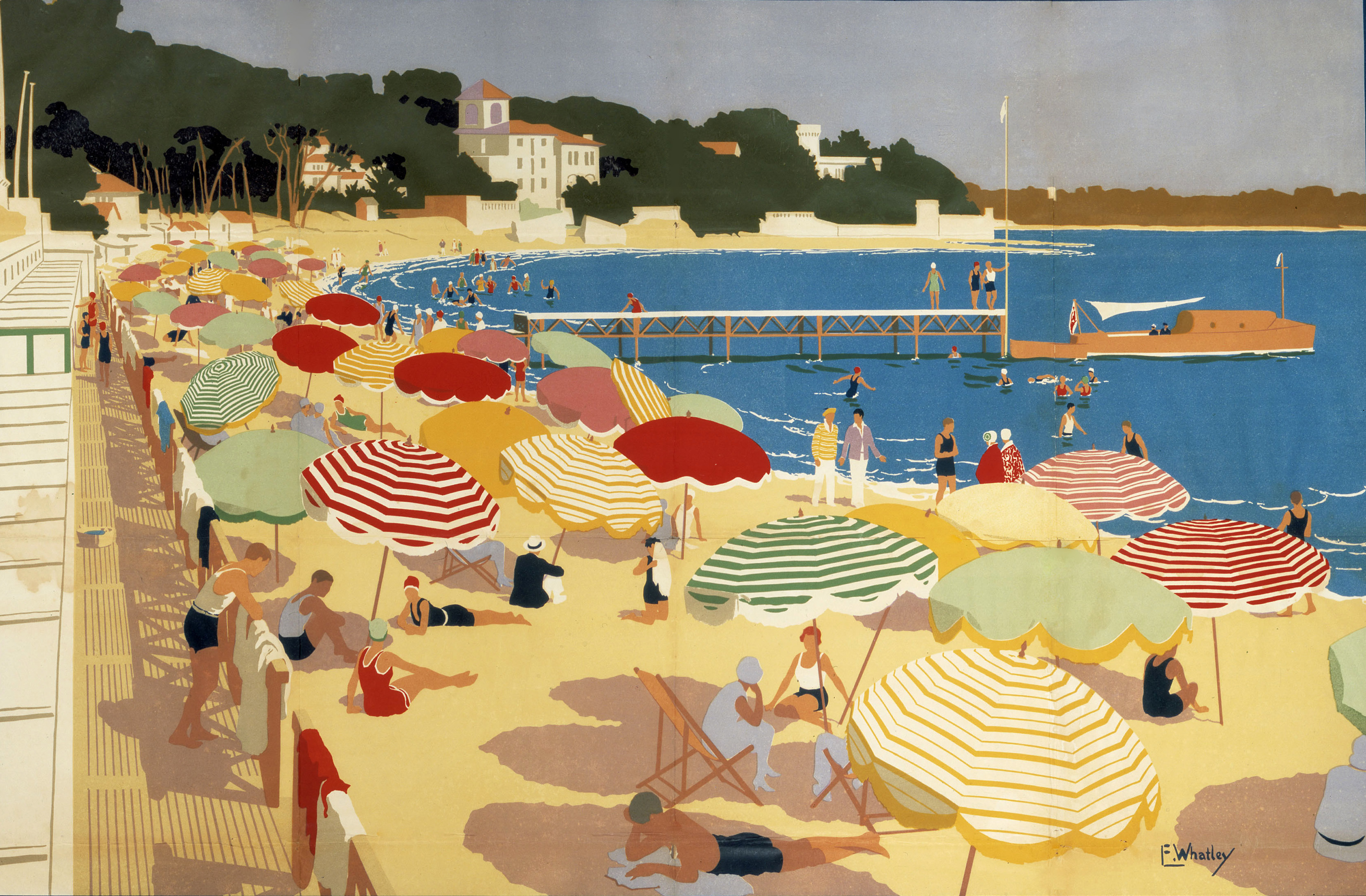 Discover your ideal summer destination !
When we are giving a workshop, we often use Insights Discovery, a simple and accessible model that describes different personality types. Insights Discovery is based on the well known preferences by CG Jung to differentiate 72 personalities. These are grouped in 8 general types on the Insights wheel. For your convenience, we deciphered the ideal vacation spot per personality type. A trip around the wheel and around the world in 8 easy steps.
Red - Director (extravert, thinking) 
A director loves competition and take the lead.
You are the hardworking type, bordering on the workaholic. But when it comes to vacation time, you want to enjoy life to the fullest. If on top of that you can meet interesting people, your dream has come true. A rafting trip on the Kicking Horse River in Canada or a party cruise to the Seychelles, can offer just that. Wouldn't you love to break a new record ? Twenty islands in two weeks seems like the right target !
Orange (Red+ Yellow) - Motivator
A motivator loves adventure and limitless possibilities.
Why limit yourself to one spot when the entire world is in the palm of your hand ? You already hiked through Bolivia and Peru, Nepal seems a bit passé … So how about deep sea diving with some friends on the Fiji Islands ? If you like a cooler destination, you can spot whales and dolphins in the Skjálfandi bay above Iceland. But if even that seems a trifle boring, try a motor-cycle trip crossing Georgia over the Caucasian Albano route.
Yellow- Inspirer (extravert, feeling) 
An inspirer loves interaction and needs to feel included in what's going on.
You have the capacity to get along with almost anyone and talking is undeniably your thing. Maybe you'd like to be a guide ? You could volunteer to teach in Ghana or to Tibetan refugees. If you prefer to keep the vacation magic in the family, you could rent a haunted castle in Scotland. This would be the perfect setting to entertain each other with endless stories.
Lime (Yellow + Green) - Helper
A helper loves an intimate atmosphere and affection.
You love the sweet life. A romantic hotel with your loved one in Venice, a wine castle in Burgundy or a trip by train on the Royal Scotsman all hold undeniable charm for you. Yet, you are just as able to appreciate a sunset above the North Sea, or a wooden fisher's cabin on one of the 30.000 islands in the archipel alongside Stockholm.
Green - Supporter (introvert, feeling) 
A supporter likes to be of service to others and cater to their wishes or needs.
Your top priority is that everyone will enjoy the vacation. Your first action is asking what place each one would like to visit. Then you make sure there's enough food and beverages for all so that you can make fun excursions together. If it were solely up to you, you'd love to ride a camel through the desert : the swaying of its gait eases your mind and the stars at night enchant your poetic eye.
Teal (Green + Blue) - Coordinator
A coordinator loves order and safety.
You can live without surprises and danger. A step by step methodology is what you like. This is possible in Turkey where you can help out at the archeological site of Salagossa. Or if you like, you can learn how to tame a falcon in the Irish Ashford Castle. But visiting Positano at the Amalfi coast is a worthy alternative, even though it would be your 9th visit there. A trusted environment feels like a home away from home.
Blue - Observer (introvert, thinking)
An observer likes to think logically and is interested in facts and history.
Avoid tourism for the masses. Crazy water rides or roller coasters are experiences as close to hell as you can imagine. If you can afford it, attend a space camp at the American Center for spacecraft in Alabama. A few simpler alternatives : finally taking the time to go through all of Dostojewski's work in the comfort of your own couch, searching for fossils in the Lyme Regis, or collecting shark's teeth on the beach of Cadzand.
Purple (Blue+ Red) - Reformer
A reformer loves to analyse and resolve complex problems
To sip martini's by the pool is not your idea of a great vacation. You like to aim higher : the Jungfrauspitz, for instance, or the Kilimanjaro. Maybe we find you aboard a Murder Mystery Cruise ship. But you don't need any advice : your trip has been thoroughly prepared 6 months ago !
No matter what destination you prefer, alone or in a group, lazy or action-packed, Indra Parters wishes you a wonderful vacation.
Send us a card, if you like !
Reacties